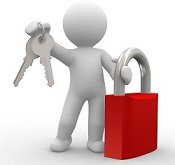 Information privacy policy
Information security policy, including:
1- The purpose and scope of the information collection,
2- Scope of information use
3- Time for information storage
4- Address of the unit collecting and managing personal information
5- Means and tools for users to access and edit their personal data.
6- Commitment to confidentiality of customer information
Thank you for visiting the website
vietxanh.com.vn
of Viet Xanh Co., Ltd. VIET XANH respects and is committed to protecting your privacy. Please read the privacy policy below to better understand the commitments made by VIET XANH to respect and protect the interests of the visitors.
1. PURPOSE AND OBJECTIVES OF INFORMATION COLLECTION
1.1 VIET GREEN collects Customer's information mainly for the purpose of supporting and maintaining relationships with customers such as:
- Catch the aspirations, expectations of customers to improve services.
- Answer customer questions related to the collection, transportation, storage and treatment of industrial explosives and HW.
- Customer support when there are complaints and opinions in the fastest way.
- Deploying and disseminating best practices when customers cooperate with the company.
- Advice on environmental issues.
1.2. VIET GREEN collects information to serve for control purposes, improving quality such as:
- Control the number of visitors
- Improve the quality of waste collection, transportation and treatment.
2. SCOPE OF INFORMATION COLLECTION
Information of customers that VIET XANH will collect include: Full name; email; Company name; address; phone number; ..
3. SCOPE OF USE OF INFORMATION
VIET XANH attaches great importance to the confidentiality of customer information, so we pledge to strictly not use customer information for the purpose of not bringing benefits to our customers. exchanging customer confidential information for any third party. However, in certain special circumstances, we may share reasonable personal information when:
-Get the customer's consent.
-To protect the interests of the company and partners of the company: VIET XANH only provide personal information of customers when ensuring that the information can protect the interests and assets of the company. and related parties. This information will be disclosed legally under Vietnamese law.
4. TIME FOR INFORMATION STORAGE
All information registered on the website of
vietxanh.com.vn
will be stored in the database until the customer completely terminates the contract of using our services.
5. ADDRESS OF PERSONAL INFORMATION AND MANAGEMENT OF PERSONAL INFORMATION
VIET XANH ENVIRONMENTAL TRADING - SERVICE - MANUFACTURING CO., LTD
-Address: Lot N1, Road N8, Nam Tan Uyen Industrial Park, Khanh Binh Ward, Tan Uyen City, Binh Duong Province.
-Phone number: 0274.3653.076
- Fax: 0274.3653.075
-Email: abc@vietxanh.com.vn
6. MEANS AND TOOLS FOR PERSONS TO ACCESS AND EDIT THEIR PERSONAL DATA.
Customers may exercise their rights by accessing the website or contacting the VIET XANH by email, telephone or contact information published on the website
vietxanh.com.vn
7. COMMITMENT CONFIDENTIAL INFORMATION
-VIET GREEN is committed to ensuring information safety for customers when registering personal information with our company. VIET XANH pledges not to trade information for customers for commercial purposes. Any sharing and use of customer information we undertake to comply with the company's privacy policy. VIET GREEN is committed to making you feel confident and happy about the privacy of our company.
-Privacy Policy only applies to information customers registered on the official website
vietxanh.com.vn
. Any information you register at wedsite or other locations is not covered by this Privacy Policy.